A library is not a warehouse for knowledge; rather, it is a workshop in which knowledge is created. The BHS library is a space where members of our community can go to challenge existing ideas, and develop their own through the analysis and questioning of myriad forms of information. The librarian is the manager of that creative space and the facilitator of the experiences contained within it.
The BHS library combines digital, print and human resources to support students in the development of multilingual reading and information literacy skills, for academic and personal use.
The library provides a safe space for meeting, presenting, showcasing and/or collaborating in the interest of forwarding the development of this mission, and that of the school as a whole.
From Vincent Hyland, our librarian
The school library website is a great resource. The homepage has new titles in the library collection listed on its homepage. The website also provides access to the library catalog. When you perform a search in the catalog, you can get "You may also like…" recommendations in your search results (much like on Amazon).
Here is a link to more Family Resources.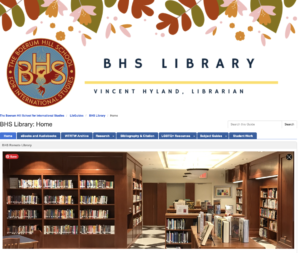 A favorite of mine is "Book Match". With this tool, you fill out a brief survey and a librarian responds to you with personalized book recommendations.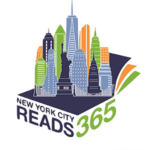 Here are the "NYC Reads 365" book lists from 2019. They have a mixture of fiction and non-fiction titles, curated by NYC school librarians