PTA
We are very excited to welcome you all to the BHS community!
Our PTA supports the leadership team by funding critical academic initiatives such as International Baccalaureate teacher trainings, 6-12th grade classroom enrichment, teacher appreciation, and many community events throughout the year. We look forward to a productive and fun year together.
Please take a few minutes to tell us about your family with this quick survey!
We are always in need of parents help so don't be shy – have an idea? or some time? Please get in touch.
VICE PRESIDENT
Meredith Meyers
ptavicepresident@k497.org
FUNDRAISING + DEVELOPMENT COORDINATOR
Avion Joseph
bhsfundraising@k497.org
Read more about last year
The IB Principles will inspire our monthly newsletters as well as our meetings and initiatives.
"Living from fear stops us from taking risks, and if you don't go out on the branch, you're never going to get the best fruit."
– Sarah Parish
Why is Black History Month Important at BHS?
Black History Month is a time for reflection. I am reminded of the Twi (Ghana) word "Sankofa." An interpretation of Sankofa means that in order to move forward you must know the past (history). I ASK that we all accept the responsibility to educate ourselves and our children about the history of Black Americans. When educating and re-educating one another about the history of Black Americans we must share the richness and complexity of the culture.There has been black resistance out of necessity but also an abundance of black joy.
How do I celebrate this month? I try to enjoy some traditional foods (too many to choose from), explore new music (listen to Fables of Faubus by Charles Mingus), keep a good book by my bedside (Citizen by Claudia Rankine), and pay tribute to my ancestors (so many have paved the way). I also spend time in spaces with other Black folks. It is in this sacred space that I can further explore, heal, learn, and grow.

– Carla Triplett, co-facilitator of FET & mostly importantly, mom to a Black son
"The time is always right to do the right thing."
–  Martin Luther King, Jr

Parenting Teens (through a pandemic): How to stay hopeful and motivated in 2022
How can we motivate our kids (without nagging)?
How can we support their need for autonomy (while keeping them safe)?
What are normal regressions and what do we do about it?
How can we help them see the light at the end of the COVID tunnel?
"If you talk to a person in a language he understands, it goes to their head. If you talk to them in their own language, that goes to their heart."
–  Nelson Mandela

BHS students understand and express ideas and information confidently and creatively in more than one language They work effectively and willingly in collaboration with others.
"We can't solve problems by using the same kind of thinking we used when we created them."
– Albert Einstein

IB learners apply thinking skills critically and creatively to recognize and approach complex problems. They do not shy away from challenging questions and, once they know the answer, follow up by asking "why?"
"The greatest obstacle to progress is not the absence of
knowledge

, but the illusion of

knowledge

."

– Daniel Boorstin, social historian and writer
Our IB learners know to ask themselves,
how do we know?
  How can we distinguish fact from fiction, news from "fake news" and
knowledge
from propaganda? IB identifies 
12 key concepts
to deepen
knowledge
: certainty, culture, evidence, explanation, interpretation, justification, objectivity, perspective, power, responsibility, truth, and values.
Inquirer Book Inspiration
This graphic novel tells the story of 13 year old Aster who must be knowledgeable of who help his  is in order to save his family from danger. (Book one in a 3-book series).
Get the eBook.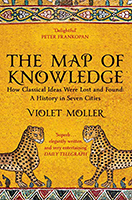 This book explores the role of seven Mediterranean cities — rare centers of knowledge in a dark world, where scholars collected, translated and shared manuscripts. 
Get the eBook.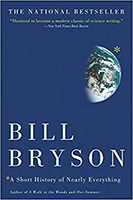 Covering everything from the Big Bang to the rise of civilization, this is truly an entertaining adventure in the realms of human knowledge! Click here to check out, also available as a junior edition.
In September, we will focus on
inquiry

. Using our natural curiosity to fuel learning – or in the PTA's case, family and parent involvement – we hope to create a more engaged community.
Inquirer Book Inspiration
Mimi and her new friend seem to have nothing in common, but by asking a thousand questions the girls realize they have more in common than they thought. A good read for middle schoolers.
Launched The Podcast of the Month Club: we gathered our community together via Zoom to listen to SCHOOL COLORS. We dug into the challenging subject of segregation in our NYC school system and hosted a lively Q+A with podcast creators Mark Winston Griffith & Max Freedman.
Funded the BHS High School & THRIVE COLLECTIVE partnership to create the vibrant and impressive 'Justice for One and All' Mural on our school walls.
Supported the Student, Parent and Staff Equity Team in the creation of the 'Every Child is Our Child' campaign along with new merchandise for the 1st Annual BHS Equity Symposium.
Launched Budget & Grants Committee to plan allocation of a $250,000+ Brooklyn Borough President's Technology & District PB Capital Grants. Goals include conversion of a classroom into a STEM Maker Space; purchase of state of the art software and tools for the BHS Art Department; and a one to one ratio of laptops to every student.
Supported Families in Need: fundraised for families in our community who were financially affected by COVID.
Raised almost 10K during a successful GivingTuesday campaign as well as a Spring Virtual Auction with lot donations from local vendors.